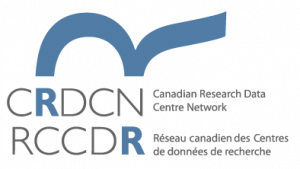 A Research Data Centre (RDC) is a data analysis computer laboratory that provides secure access in a university setting to Statistics Canada's micro data files. This access is to master data sets, which provide rich information without the removal of geographic and other information required to protect respondent confidentiality in the public use data files.
Nipissing RDC is a member of the Canadian Research Data Centre Network (CRDCN). This Network creates a partnership between Statistics Canada and Canadian Universities to provide access to the confidential micro data.
Nipissing Research Data Centre
Construction of the RDC was made possible by funding from the Canada Foundation for Innovation, John R. Evans Leaders Fund, the Ontario Research Fund from the Ministry of Economic Development and Innovation, and Nipissing University.
Nipissing RDC is a Branch of the York RDC, and the Toronto Region RDC. It is located on the main Nipissing campus in room A151.
How does the RDC work?
The survey data available in the RDC contains most of the original information collected from respondents as well as variables derived after the survey interview. To ensure respondent confidentiality and anonymity, RDCs operate according to the provisions of the Statistics Act. Researchers who wish to work in the RDC must submit research proposals through a SSHRC-Statistics Canada jointly managed peer review system. Researchers with approved projects are sworn in under the Statistics Act and work as 'deemed employees' of Statistics Canada.
What kind of data are available?
The surveys in the RDC provide longitudinal and cross-sectional data on a range of topics to facilitate research and inform public policy and decision-making at all levels of government on a wide variety of Canadian social and economic issues. For a full list of surveys, please visit the CRDCN or Statistics Canada webpages.
How to apply?
Step 1: Draft a project proposal
Step 2: Complete the online application form on the Statistics Canada website
Step 3: Evaluation of the proposal
Step 4: Complete the security screening process
Step 5: Sign a microdata research contract with Statistics Canada
Step 6: Submit a product/output
The full application process and guidelines can be found on the Statistics Canada website.
More information?
Contact Nipissing RDC:
Email: nipissingrdc@nipissingu.ca
Phone: 705-474-3450 ext. 4105
External Websites
Statistics Canada – RDC Program